Is there anything better than a perfect aromatherapy bath when you come home from a hard day at work? To do it, you need the right essential oils. Oils that will turn around your day and make you feel special, relaxed, and joyful.
Different kinds of essential oils made from various plants will create a different feeling when you put them in the diffuser. To know what kind of oil you need, you should learn more about the types and how they will affect you.
Here, we're talking more about what kind of essential oil you should get off Amazon. I will share 10 best essential oils you can buy on Amazon and you can choose based on your needs. Keep up if you want to know what they are, and make sure you order those that you feel are the perfect fit for you.
What makes an essential oil special?
The scent
The first thing you should be looking at is the right fragrance. The lavender smell will make you relaxed and calm, but citrus will make you feel energized. This is why you should know what you're aiming for before getting anything.
The size of the package
Some people like to spill some of the oil in the bathtub while enjoying themselves, while others like to have all their rooms perfectly covered with diffusers. If you like the first option, you want a smaller package that will be more affordable and won't spoil over time. If you like the second option, get bigger packages to last enough before you order again.
The quality of the oil
The oils must be of high quality. When you're ordering, make sure that the oil is pure. You can dilute it later based on the needs and wishes you have. If you're using it for a massage, you'll have to dilute it because it will be too strong and may cause a rash, but if you're using it in a diffuser, you want it to be 100% pure, so it provides the perfect scent in the room.
Read my review on the most popular essential oil companies and brands, and also the quality of their products.
What are the ten best essential oils on Amazon?
1. Pure Body Naturals
Made of: Peppermint
Best for: Focus and studying
This peppermint essential oil from Pure Body Naturals comes in a simple but cool glass bottle of four ounces and is made of 100% peppermint. If you want to study and be focused all day, you should choose this one because it will both produce an amazing aroma and help you do the job right.
---
2. Aetos Organic
Made of: Lavender
Best for: Relaxation and calming
I choose Aetos as one of the 10 best essential oils you can buy on Amazon because is a known brand for producing non-GMO and organic products. This 30 ml bottle is full of 100% lavender oil to make you feel calmed and relaxed. Lavender is the best essential oil for relaxing aromatherapy, and you can use it in all situations when you feel stressed and under pressure.
---
3. DoTerra Breathe Mix
Made of: Mix from Laurel, Eucalyptus, Peppermint, Melaleuca, Lemon, Cardamom, Ravintsara, and Ravensara
Best for Seasonal allergies
At DoTerra, they call this a breath mix because it is perfect for people struggling with seasonal allergies. The mix is crafted perfectly to aid those who are losing their breath when the allergies strike, so if you feel like you have difficulty breathing during this time, the DoTerra breathe mix will be perfect for you.
---
4. Maple Holistics Sleep Blend
Made of: Lavender, Clary Sage, Roman Chamomile, Ylang Ylang
Best for: Sleep
If you want to get relaxed and ready to sleep, you want this Maple Holistics blend, made of more plants that will create the perfect atmosphere. The mix is made specifically for people who struggle to fall asleep and if you fill your bedroom with the scent of this blend of oils, be sure that you'll sleep tight and wake up perfectly rested and fresh in the morning.
---
5. Edens Garden Stress Relief Blend
Made of: Sweet Orange, Bergamot, Patchouli, Grapefruit, Ylang Ylang
Best for: Stress and anxiety
Your workday can be highly stressful, and this anxiety can be transferred home to your family. You don't want to get the pressure from work at home, which is why you need this amazing mix of essential oils that will relieve that pressure and lower anxiety. The 5 ml bottle is filled with 100% pure mix that has proven to lower the anxiety and that is the reason why is one of the 10 best essential oils you can buy on Amazon.
---
6. Vitruvi Frankincense
Made of: Frankincense
Best for: Meditation
The frankincense plant is not the most commonly used plant for making essential oils, but its benefits are well-known in the essential oil community. When you want to get in the mood for meditation, there's no better choice than this 0.3 ounces bottle filled with 100% pure frankincense essential oil.
---
7. Plant Therapy Essential oil
Made of: Sweet Orange
Best for: Energizing
There are moments in life when you simply don't feel like doing anything, but the workload is piled up, and you must get up and do it immediately. This is the perfect time to try the Plant Therapy sweet orange essential oil. The 0.33 ounces bottle is filled with a fully GC-MS tested product that is perfect for lifting energy.
---
8. Young Living Thieves Home Collection
Made of: Orange, cinnamon bark, and spruce
Best for: Cleaning the dishes
When you wash the dishes in your kitchen, you know how annoying that odor can be from both cleaned and dirty dishes. If you want to avoid it, put a little of this Young Living mix in the dishwashing solution, and you'll notice the difference immediately. The scent of thieves will fill the room, and you'll enjoy the time spent in the kitchen.
---
9. Handcraft Blends Tea Tree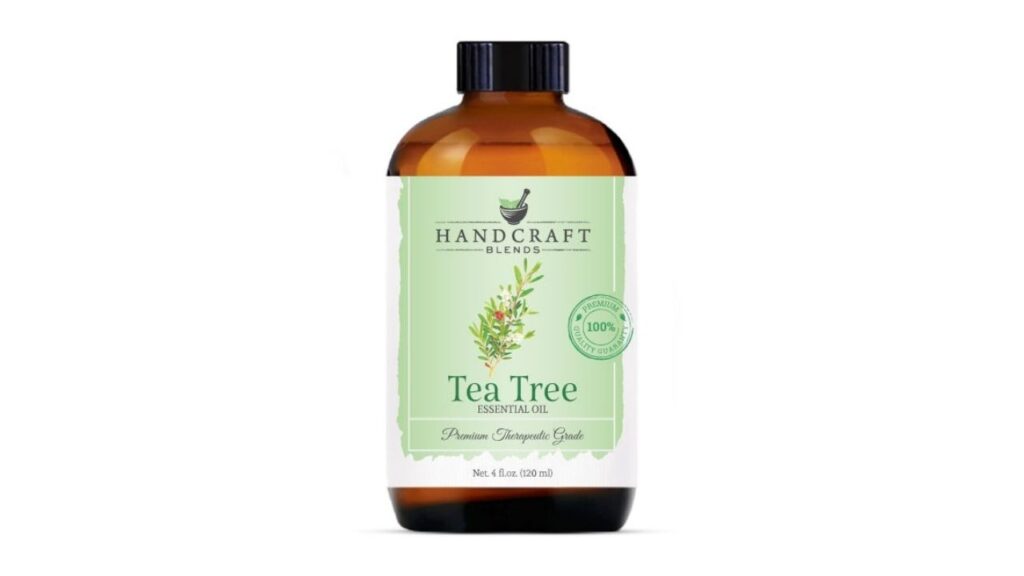 Made of: Tea Tree
Best for: Anti-inflammatory
The tea tree is known for its anti-inflammatory features, which means it is perfect for moments when you're in pain or have skin issues. A lot of people use this for treating acne or itchy skin. However, make sure you don't use it for cuts and bruises because it is 100% and may cause serious problems.
---
10. Majestic Pure
Made of: Eucalyptus
Best for: Sore Muscles
If you love working out, then you'll love this Majestic Pure essential oil that will help your hot bath make a true difference when you leave the gym. It will relax your muscles with the proven health benefits of the eucalyptus essential oil.
---
Conclusion
I hope you already choose some of these 10 best essential oils you can buy on Amazon. Also, I have made a list of 11 Best Essential Oils Diffusers for 2022, so if you want to make your home a cozy and relaxing place where you can enjoy every moment, check these diffusers that I chose for you.